Hello, fellow Cultists! Happy New Year!
I'm back from sunny Brazil with my first post of the year, hoping you all had great holidays.
So for the first post, I'm kicking off our Best of 2013 series. The idea is that we each make our own lists, and they can be in any way, shape, or form we want. As long as they're about pop culture, anything goes!
I decided to do three posts with a bunch of lists each: Music, Film, and Misc. Misc should be the last one, obviously, and I'm not done watching all the films I wanted to see that came out in 2013, so I'm starting with music. And no, I haven't heard even half the albums I wanted to in 2013, but I've already accepted that's not happening for a long time, so I might as well just make a list of the best music I did hear in 2013... and one of the best music I did not.
So... here they are:
Top Five Best Albums of 2013:
5. Mavis Staples - One True Vine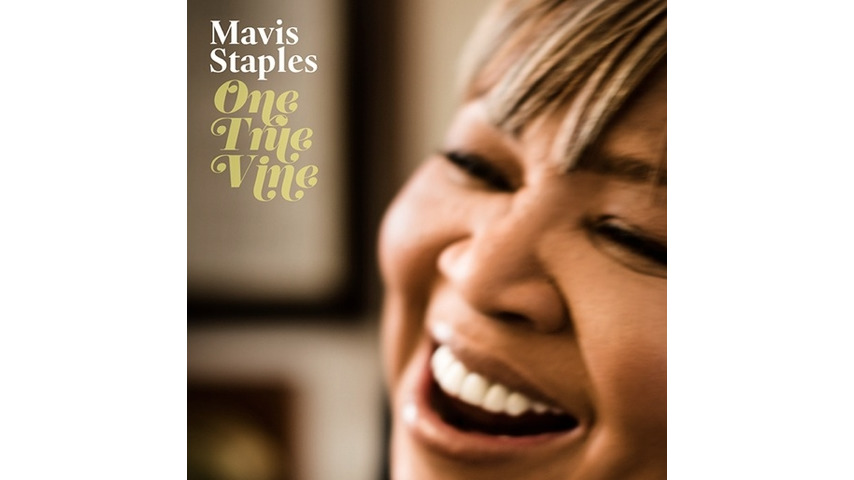 Mavis Staples not only has a wonderful, beautiful voice, but she knows how to use it, which is not something you can say about everyone. This particular album was produced and partially written by Jeff Tweedy, of Wilco fame. That really shows in the arrangements, and the result is truly one of the best, most chilling things I have heard all year. It's also a record that works on many different occasions, so you know you'll get a lotta bang for your buck. It's hard to pick a highlight, but I am particularly fond of
What Are They Doing In Heaven Today?
, an old staple that I always appreciated a lot and which sounds amazing in her voice. Do not miss this album.
4. Yo La Tengo - Fade
Yo La Tengo is probably one of the most overlooked bands out there. Which is truly a crime, because they're one of the few indie bands that broke in the early 90's and managed to stick together and still make great music. The band seems to only get better with age, as they are still to put out a truly bad album. Fade picks up on some elements of their previous album and amplifies it, bringing mostly mellower songs, with reflexive and occasionally truly beautiful lyrics. This is a band that is experiencing the good and the bad in life, and they are succeeding in translating that to song. You could say it's an existencial album, and I do say you need it in your collection.
3. The National - Trouble Will Find Me
Whenever I get too gloomy about the direction of pop music, when I think I will never see another great band or hear another great album, some bands appear to reassure me. The National is one of those bands.
Trouble Will Find Me
may be their best record yet, which is no easy feat, given the band's discography. If the best music is music done with feeling, then The National may be the best band in the world. Every track, every word is full of it. It's one of those albums that you will keep revisiting, and it's impossible for people with hearts to be unmoved by it.
2. Volcano Choir - Repave
Recently Justin Vernon, aka Bon Iver, aka "Bonny Bear", has said that he might be done with his most famous project. Some fans were very upset, and some detractors were quick to joke, saying he would be blowing it, since no one likes side projects. These people have clearly missed Volcano Choir's latest album. It's every bit as beautiful as Bon Iver's albums, but it's also more interesting to listen to, adding a greater range of sounds and textures to the music. Repave could be described as a combination of the better parts of Bon Iver's second full-length album and Volcano Choir's own first record. It's a winning combination, and if they keep putting on records like this, I for one would not mind the loss of Bon Iver.
1. My Bloody Valentine - m b v
This was probably the most anticipated record of the last couple decades, for anyone who likes good music. With all this anticipation there was also a lot of fear, after all, no one knew what to expect from crazy genius Kevin Shields. The most pessimistic thought it possible that we would see the
Chinese Democracy
of shoegaze. Instead, we got an incredibly deep and well-produced record that really does seem to pick up where the band's previous one, 1991's
Loveless
left off, while at the same time still sounding relevant (maybe more than ever).
m b v
was my most played record of the year, by far. That alone would not be indicative of how good it was, but the fact is that I didn't keep coming back because of how catchy it is, but instead because of how challenging, meaningful, and deep it is. I went back to get lost in music and thought. Just like you should expect from a crazy genius like Kevin Shields.
And the next five records on the list, with no description or picture:
6. Lee Ranaldo and the Dust - Last Night On Earth
7. CHVRCHES - The Bones of What You Believe In
8. Godspeed You! Black Emperor - Hallelujah! Don't Bend! Ascend!
9. Eleanor Friedberger - Personal Record
10. Superchunk - I Hate Music
Best surprise of the year:
Joanna Gruesome - Weird Sister

Best Soundtrack of the Year:
Inside Llweyn Davis
Also one of the best films of 2013

Best Re-Release of the Year:
Nirvana - In Utero
The Albini mixes alone are worth it
Top Five Songs of the Year:
1. CHVRCHES - The Mother We Share
2. Mavis Staples - What Are They Doing In Heaven Today?
3. Volcano Choir - Byegone
4. Joanna Gruesome - Lemonade Grrrl
5. Justin Timberlake, Oscar Isaac & Adam Driver - Please, Mr. Kennedy
And finally, the Top Five Albums I Did Not Listen To In 2013, But I'm Sure Are Great:
1. Bill Callaham - Dream River
2. Vampire Weekend - Modern Vampires of The City
3. Kurt Vile - Walkin on a Pretty Daze
4. Boards of Canada - Tomorrow's Harvest
5. Arcade Fire - Reflector (I'm hoping it's good)
See you hopefully next week with THE FILM LIST! That's gonna be a good one.